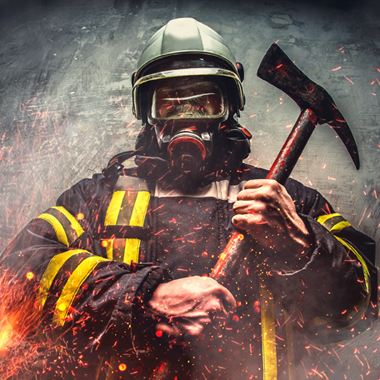 firefighter
police
military
Firefighters, police, and military forces might be facing life-threatening situations equally manifold as their duties are, especially in cases of emergencies. Being exposed to flames and fire, managing humanitarian support, fighting catastrophic floods, and rescuing people or bodies - just to mention some of them - form a specific requirement profile their gear (particularly as to the hands that actually execute those jobs) must keep up with, no matter what. At Inventex® we do appreciate these forces' service, so their needs is exactly what our signature fabrics have been carefully and specifically developed for: made from Kevlar®, Nomex®, Pbi®, Twaron® and Conex®, our outer wear, gloves and boots are no less than the best protection technically possible from the various dangers the different kinds of executive forces have to deal with every single day.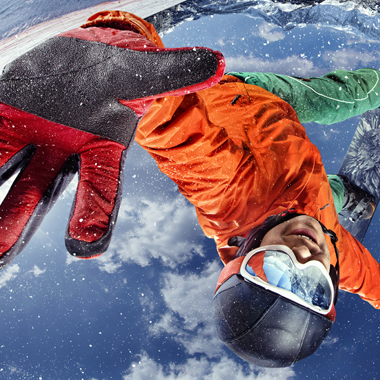 motorsport
extreme sports
Higher risk sports, such as motor- or extreme sports, are among those activities that you will only be able to ever experience to the fullest wearing adequate gear. The combination of highest abrasion resistance, prevention of friction caused heat, and ultimate tensile strength will provide sartorial protection of utmost standards, even in the events of spills or accidents at high speed. Our functional wear specifically protects the body parts that are likely to need it the most, such as elbows, knees, thighs or buttocks. Of course, it is custom produced in collaboration with experienced and trustworthy clothing manufacturers.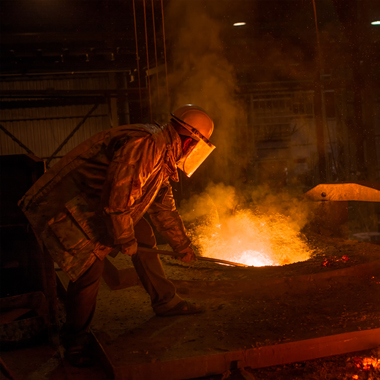 personal protective equipment
for industrial
We are proud to offer a wide range of products for personal protective equipments for industrial use, featuring our special fabrics made from Kevlar®, Nomex®, Twaron®, Conex® and Panox® fibres. This range includes woven, knitted and terry looped fabrics for cutting resistant gloves to be used in the sheet metal and glass industries; flame retardant fabrics for overalls for drilling-derrick and refinery workers; as well as aluminized fabrics reflecting radiant heat to be worn near blast furnaces and in foundries. The latter even deliver protection from spillings of molten glass or metals - while still being remarkably comfortable to wear at the same time!
After all, it is this production of high function labour protection fabrics, especially protecting from heat, cutting and abrasion caused injuries, that we consider our distinctive core competence. And all our energy, all our creativity, as well as our highly specialized machinery are focused on producing the absolute pinnacle of quality in this very demanding and important field.